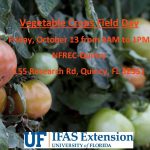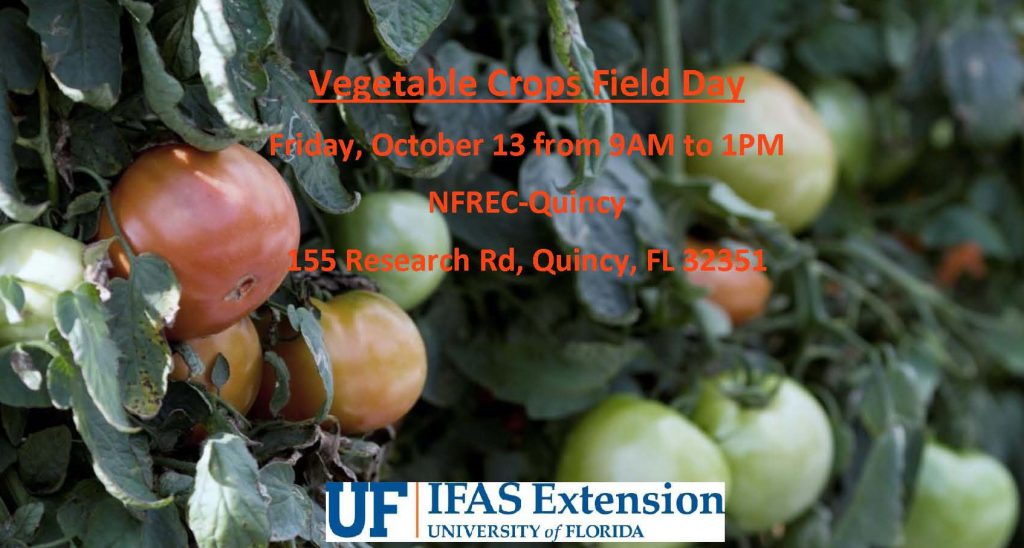 The 2017 UF/IFAS Vegetable Crops Field Day will provide the latest research information for commercial growers of watermelons, squash, and tomatoes. The event will be held at the North Florida Research and Education Center located at 155 Research Road, in Quincy Florida.
Learn the results of the latest research on…
Soil Fumigant Trials

Deep Drip Tape Fumigation

Deep Core Nematode Sampling Results

Cucurbit Disease Trials

Bacterial Spot, Bacterial Wilt, & Target Spot Trials

Tomato Yellow Leaf Curl Virus Trials
—
Pesticide Applicator CEUs will be provided, along with a sponsored lunch!  This is a free event but we do ask that you RSVP by calling 850-482-9620 or emailing s.farr@ufl.edu.
—