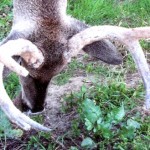 Adults and youth are welcomed to attend the Winter Livestock Forages and Wildlife Food Plot Tour on Saturday March 5th at 11:00 AM.  The tour will take place at the 4-H Livestock Facilities (5701 Highway 99, Molino, FL 32577).
Join us for a walk through the winter forage and wildlife food plots that were planted in Fall 2015. See a side-by-side comparison of old and new varieties of grass and small grains, clovers, and commercial mixtures.
The event is is free to attend, but we do request that you RSVP as we will be serving a bag lunch for participants.  Please contact the UF/IFAS Extension Escambia County office at 850-475-5230 to RSVP or for directions to the property.