The 29th annual Northwest Florida Beef Conference and Trade Show will be held on Wednesday, February 12, 2014, at the Jackson County Agriculture Conference Center, located at 2741 Pennsylvania Avenue, Marianna, Florida.  The event begins with registration and the Trade Show opening at 7:30 AM central time, and concludes at 1:30 PM.  The program begins at 8:15 AM and ends with a steak lunch.  There is a $10 per person registration fee for the event, that is payable at the door.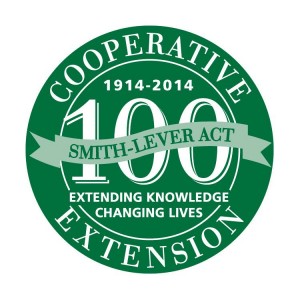 The focus of the Beef Conference this year will be: Celebrating 100 Years of Extension by Preparing Cattle Ranchers for the Next Century. The speakers will be sharing results of research to help ranchers better manage their herds now and into the future.  The keynote speaker will be Rick Funston, a Beef Nutrition Physiologist from the University of Nebraska.  Funston will share the results of his research on how pregnant cow management (fetal programming) contributes to healthier, more productive calves.  He will also discuss replacement heifer development to help ranchers prepare the next generation for optimal performance.  Nicolas DiLorenzo, UF/IFAS NFREC Beef Nutrition Specialist, will share what has been learned through beef cattle feed efficiency research, and how this data might improve cattle herds in the future.  Cattle marketing will be discussed by John Moseley, owner of Mosley Cattle Auction.  He will share some techniques that have been used successfully in the region to increase the income from commercial calves.  Stephen Monroe, FDACS Division of Animal Industry, will update ranchers on the new Florida Cattle ID Rule and the requirements ranchers will need to follow to market mature cattle.  The final presentations will be research highlights made by graduate students studying at the UF/IFAS North Florida Research and Education Center's Beef Unit.
The Beef Conference will also feature a Trade Show of businesses that offer goods and services to cattle producers in the region.  Time will be provided to visit with the company representatives to learn about new products and services offered, and suggestions they have for beef cattle operations.
The Northwest Florida Beef Conference and Trade Show is an educational program provided by the UF/IFAS Panhandle Agriculture Extension Team.  UF/IFAS Extension programs are open to all persons without regard to race, color, sex, age, disability, religion, or national origin.  Persons with special needs should contact the Jackson County Extension Office at least 5 working days prior to the event, to allow consideration to be given the request.  For more information on the Beef Conference, or exhibiting in the Trade Show, contact Doug Mayo, at 850-482-9620, or demayo@ufl.edu.
Schedule of Events (all times Central Time)
7:30 – Trade Show & Registration Opens
8:15 – Welcome
8:30 – New Florida Cattle ID Rule – Stephen Monroe, FDCAS Division of Animal Industry
9:00– Pregnant Cow Management for Healthier Calves – Rick Funston, Nebraska Beef Nutrition Physiology Specialist
9:30 – Improving Beef Cattle Feed Efficiency – Nicolas DiLorenzo, NFREC Beef Nutrition Specialist
10:00 – Trade Show Break
10:30 – Replacement Heifer Development – Rick Funston, Nebraska Beef Nutrition Physiology Specialist
11:00 – Marketing Options for Commercial Beef Herds – John Moseley, Moseley Cattle Auction
11:30 – UF Beef Cattle & Forage Research Highlights – NFREC Graduate Students
12:00 – Grilled Steak Lunch (Special Thanks to Jackson County Cattlemen's Assn.)
12:30 – 1:30 Trade Show Open
Trade Show Exhibitor information: